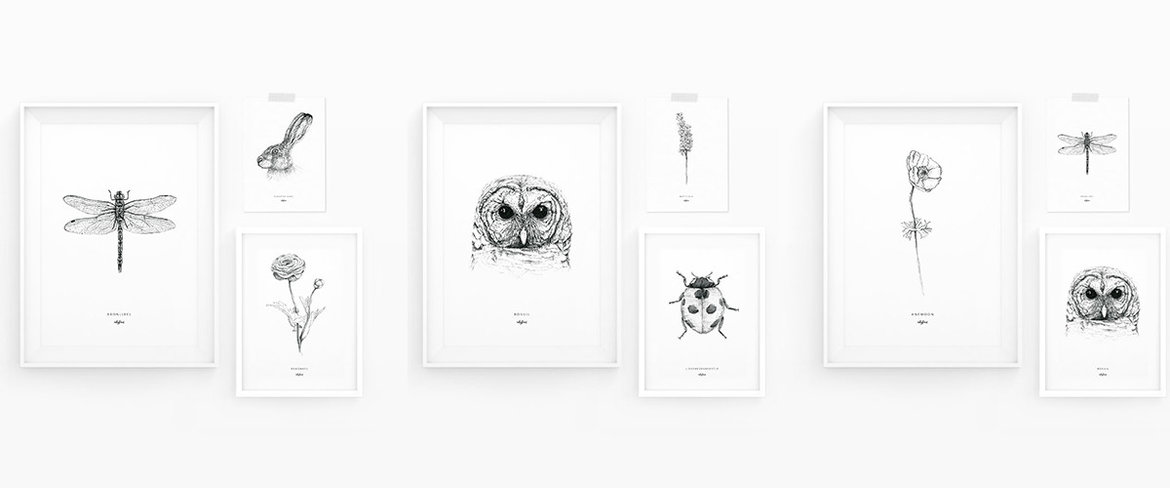 Inkylines is minimalistic detailism in black & white drawings

In Winter 2015 Anouk Corver started Inkylines, based in the city of Rotterdam. She found Inkylines als a brand realy appropriate cause this is how she likes to draw: iky black lines on white paper. The illustrations are minimalistic but detailed & look good in every interior!
The first three collections she made with love and attention are all in the theme flora & fauna: spring flowers, insects and forest snimals. The prints are available in A4 en A5 format at Hoeked. All printed on pure bamboo paper (350 grams).
Anouk is beaming with ideas and will expand her collection. We will keep a close look on her!